Understanding Cycling in Europe
Why do some cities see more cycling than others? Is cycling a cultural, design, or engineering phenomenon? Using European countries as examples, this course helps city building professionals and government officials to understand the history of bicycle infrastructure, the role of the bicycle in a sustainable mobility system, and the relationship between mobility and public space.
What you'll learn in this course
A Historical Perspective: The recent and historical adoption of cycling in European cities
Reshaping Policies: Strategies for cycle-friendly cities
Improving Connections: Rethinking traffic flow
Negotiation on Two Wheels: The informal rules of traffic
You are free to access and participate in the course for free. If you want to earn a certificate upon completion, you can purchase a certificate. The certificate will be accessible only once the course is successfully completed. Read more here.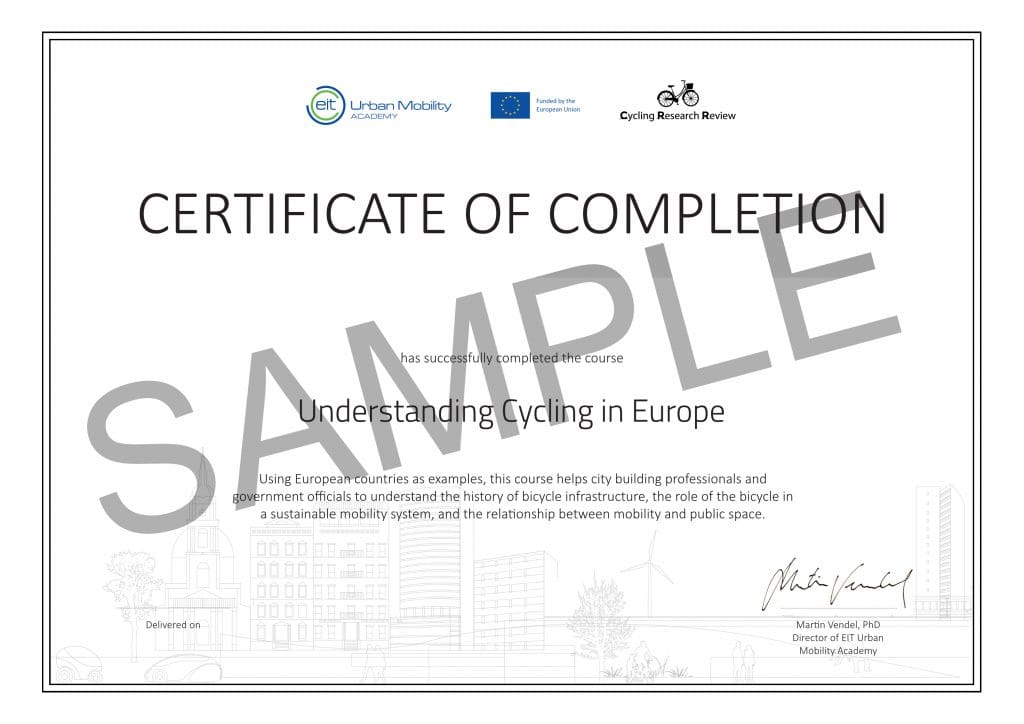 What Urban Professionals Have to Say
Excellent course, very direct and practical approach, lots of links for articles, book recommendations, news related, etc.